History
Nanoscale Powders LLC was founded in Boston in 2008 with an initial focus on energy materials, and particularly solar quality silicon ("polysilicon") for solar electricity applications. Our first reactors produced low boron, low phosphorous, 99.9999% purity silicon metal from standard commercial chemicals.
Through several subsequent generations of pilot plant design, we have evolved and broadened our technology, and today can offer a range of metal compositions based on our proprietary and patented processes. We are especially focused on titanium metal, alloys, and intermetallic powders.
We have also demonstrated a broad range of refractory metals and alloys, including hafnium and nickel-based powders. In addition, we have produced silicon alloy powders for next-generation lithium ion anode development.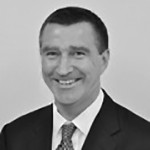 ANDREW MATHESON
Andrew Matheson is President of Nanoscale Powders and one of our founders. He holds a Ph.D in applied mathematics and theoretical physics from Cambridge University, after which he spent five years in postdoctoral research in the field of theoretical physics and cosmology. He subsequently received his MBA with distinction from Harvard Business School. Andrew worked at The Boston Consulting Group and has held a number of executive roles at Cabot Corporation, including functional and general management positions within Cabot's Supermetals business, a producer of specialty metal powders. In the early 2000s, he led 1 Limited (now Cambridge Mechatronics), licensing consumer electronics technology to leading OEMs, and has provided independent strategic consulting services to global firms in the metals, materials and energy industries.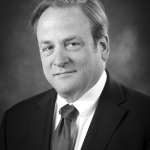 DAVID HENDERSON
David Henderson is a co-founder, Director, and CMO of Nanoscale Powders. He first became involved in the specialty materials business at Cabot Corporation over 40 years ago. Since then, he has been involved in many sectors of specialty metals and chemicals businesses, including, among others, tantalum and niobium , aluminum masteralloys, superalloys, rare earths, lithium materials, and electronics materials. He has held various positions in the industry, ranging from purchasing, marketing and sales, finance, operations, to general management.
He founded Rittenhouse International Resources, LLC, a specialty materials trading firm, in 2004. He was elected on to the Executive Committee of the Tantalum-Niobium International Study Center (or TIC), the global trade association for the tantalum and niobium industries, based in Belgium, in 2011 and is currently serving his second term as President. David has a MBA from Harvard University.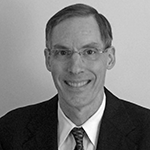 JOHN KOENITZER, Ph.D.
John Koenitzer is co-founder and CTO of Nanoscale Powders, LLC. He holds a Ph.D in Physical Chemistry from Purdue University, and has spent his career developing and commercializing new products and technologies. During the 1990s, he was first CTO then President of Aldrich-APL, LLC, a JV focused on producing high-purity, anhydrous inorganic halide salts for use in the lighting, electronics, and energy sectors. Subsequently, he moved to Cabot Corporation in the Supermetals business and then to Global Advanced Metals where he was a R&D Manager and Chief Scientist leading efforts in R&D, product commercialization, technology acquisition, and IP.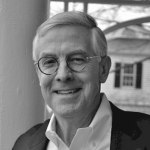 JOHN BOURNEUF
VP Business Development
John Bourneuf is a seasoned operations, engineering and business development executive with over 40 years of experience in the aerospace, power and energy sectors.
John spent many of those years at GE Aviation where he led the product development and entry-into-service engineering teams for multiple gas turbine programs / applications.  These include programs such as the CFE738 engines on the F-2000 business Jet, where he was also responsible for partnerships with Honeywell and Alstom and the GE business operations.  Before leaving GE, John was Director of Sales for the military turbo-shaft engines in Turkey, Europe and the Middle East.
Following GE Aviation, John moved to Precision Cast Parts (PCC), where he was responsible for the business for large aircraft structural and landing gear forgings.  He later moved to Belcan Engineering, one of the largest US engineering services firms, where John held multiple positions including GM, Boston Operation and Sr. VP, UTC Operations and Sr. VP, Business Development.  Following Belcan Engineering and prior to joining Nanoscale Powders, John was the VP, Development at Terrafugia, a successful early-stage flying car company.  He was responsible for the development of equity and R&D partnerships.
John has a BSME from the University of Notre Dame, MSME from Northeastern University, and an MSMA from MIT Sloan, having been selected at GE's MIT Sloan Fellow.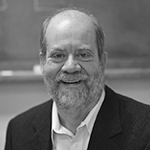 JON SIDDALL
Technical Advisor
Jon Siddall is an R&D Fellow at Cabot Corporation responsible for leading the process competency. Jon is a chemical engineer from LSU, who earned his Ph.D. from Purdue with an educational emphasis on heterogeneous catalysis. He worked as a process development engineer at Dow Chemical for 23 years, developing processes to make new polymers, pharmaceuticals, cellulosics, and a variety of other chemicals. He joined Cabot in 2007 in his current role and has led the group that develops processes there since. He has been an adjunct professor at MIT and lectures at area schools on process development.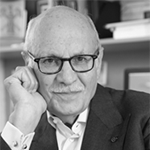 DIRAN APELIAN
Technical Advisor
Diran Apelian is the Alcoa-Howmet Professor of Engineering and Founding Director of the Metal Processing Institute (MPI) at Worcester Polytechnic Institute (WPI). He received his B.S. degree in metallurgical engineering from Drexel University in 1968 and his doctorate in materials science and engineering from MIT in 1972. He worked at Bethlehem Steel's Homer Research Laboratories before joining Drexel University's faculty in 1976. At Drexel he held various positions, including professor, head of the Department of Materials Engineering, associate dean of the College of Engineering and vice-provost of the University. He joined WPI in July 1990 as WPI's Provost. In 1996 he returned to the faculty and leads the activities of the Metal Processing Institute, which he founded.
He is credited with pioneering work in various areas of solidification processing and powder metallurgy – specifically in molten metal processing, aluminum alloy development, plasma deposition, spray casting/forming, and semi-solid processing of metals. During the last decade, he has worked on sustainable development issues, and particularly, resource recovery, reuse, and recycling. Apelian is the recipient of many distinguished honors and awards – national and international; he has ~ 700 publications to his credit; and serves on several technical, corporate and editorial boards. During 2008/2009, he served as President of TMS. Apelian is a Fellow of TMS, ASM, and APMI; he is a member of the National Academy of Engineering (NAE), and the Armenian Academy of Sciences.